About us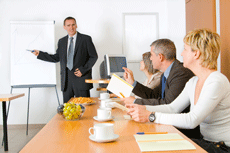 We provide the necessary basis to all that your company needs to achieve outstanding success.
The team of Bázis Office Center has worked for long years to relieve our partners of the burdens of office renting, furnishing and maintaining, and to provide a perfect location both to their daily work and important negotiations.
It is important to us to render our services and perform our work at high standards, and by taking our partners' individual needs into consideration in every case. We are proud of our reliable clients and to those who have regularly returned to us for years as well.
Be one of our successful and satisfied partners. Let us provide a basis to your success together. Visit us and ask for our customized offer:
Furnish your office, choose it for your company seat, and hold your important negotiations in a stately metal-glass office building, in Bázis Office Center. The prestige of the building is enhanced by the fact that it can be found in the neighbourhood of Margit Boulevard, in Horvát Street, at the foot of Buda Castle and Rózsadomb.
In addition to its business appearance, the office building has several other advantages which make daily work easier to a considerable extent, such as the 24-hour reception operating in the building, the underground garage, the restaurant, or the easy access. Locate your business enterprise in the centre where you can get to Underground Line 2 – Széll Kálmán Square and Batthyány Square stops in only 5-10 minutes, to tram 4 and tram 6 stops in only 1 minute, and even bus 86 and bus 11 stops are accessible in a few minutes, and where several banks, as well as well-known and recognised companies have their offices. It is an elegant environment to your success – choose it to be your basis.
It was said about us
I needed a reliable starter office to begin my business enterprise. One of my friends offered Bázis Office Center, and we have run the company from here since then.
Thanks for everything: József